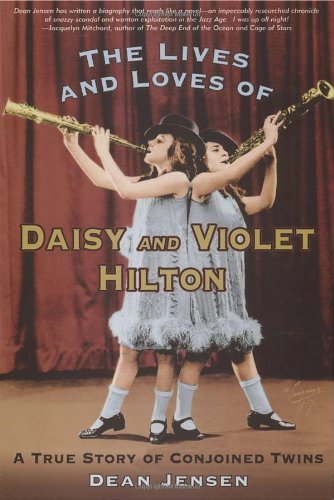 The Lives and Loves of Daisy and Violet Hilton: A True Story of Conjoined Twins
- Paperback
Goodreads Reviews : 3.83
by Dean Jensen
ISBN :1580087582
ISBN13: 9781580087582
About this item :
The true rags-to-riches-to-rags tale of conjoined twins--their journey from freak-show notoriety to ...vaudeville stardom to movie celebrity, and their heart-wrenching descent back into poverty.

A richly detailed account of the romantic adventures of these attractive and accomplished young women who were at the epicenter of one of the most celebrated sex scandals of 1930.

Chronicles the hurly-burly history of American entertainment from the turn of the 20th century through the 1950s.

Illustrated throughout with rare black-and-white photographs.
Product details
Format : Paperback
ISBN-10 : 1580087582
ISBN-13 : 9781580087582
YOU MAY ALSO LIKE