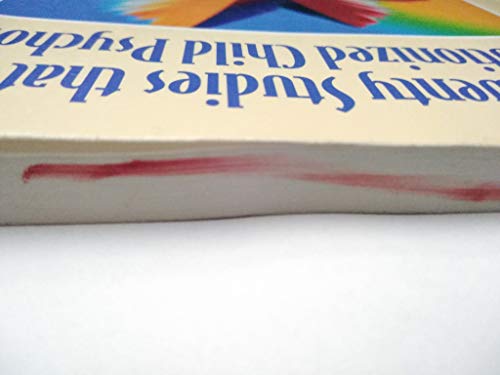 Twenty Studies That Revolutionized Child Psychology
- Paperback
Goodreads Reviews : 4.23
by Wallace E. Dixon Jr.
ISBN :0130415723
ISBN13: 9780130415721
About this item :
This book gives readers a systematic look at the "process" of child psychology by examining the ...twenty most revolutionary scientific investigations in the field over the course of the last fifty years. The individual chapters are dedicated to each revolutionary study and derived from empirical data and scientific methodology. A four-part organization examines studies that revolutionized cognitive and language development, social development and parenting, clinical child psychology, and how we think about child psychology. For those with a professional or personal interest in child and human development.
Product details
Format : Paperback
ISBN-10 : 0130415723
ISBN-13 : 9780130415721
YOU MAY ALSO LIKE