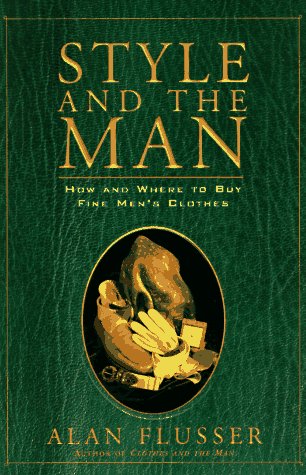 Style and the Man
- Hardcover
Goodreads Reviews : 3.79
by Flusser, Alan J.
ISBN :006270155X
ISBN13: 9780062701558
About this item :
Alan Flusser, one of America's foremost menswear designers, knows fine clothes and where to buy them.... He shares all this in his insightful and elegantly written treatise for the man interested in savvy attire. Tuck this volume into a corner of your suitcase and you'll be armed with a connoisseur's knowledge of the dos and don'ts of buying and wearing quality clothes and how much they should cost, from dinnerwear to casual sportswear. Open Style and the Man and learn about: what to wear when you shop and why the difference between a $395 and a $1,000 suit (and how to make sure you're getting your money's worth) what two words to look for on a costly dress shirt's label why the folds in a cummerbund should always be worn facing upward how to recognize sports clothes capable of providing stylish longevity Turn to the author's 200 favorite men's stores spanning seventeen cities in eight countries' both celebrated designer flagships and tiny shops known only to a privileged few and discover: the little-known New York store that sells shoes that offer instant "cachet" where the fashion set goes for the best T-shirt

In Style and the Man, Alan Flusser has created the perfect traveling companion for those men wishing to expand their sartorial knowledge as well as their wardrobe.
Product details
Format : Hardcover
ISBN-10 : 006270155X
ISBN-13 : 9780062701558
YOU MAY ALSO LIKE